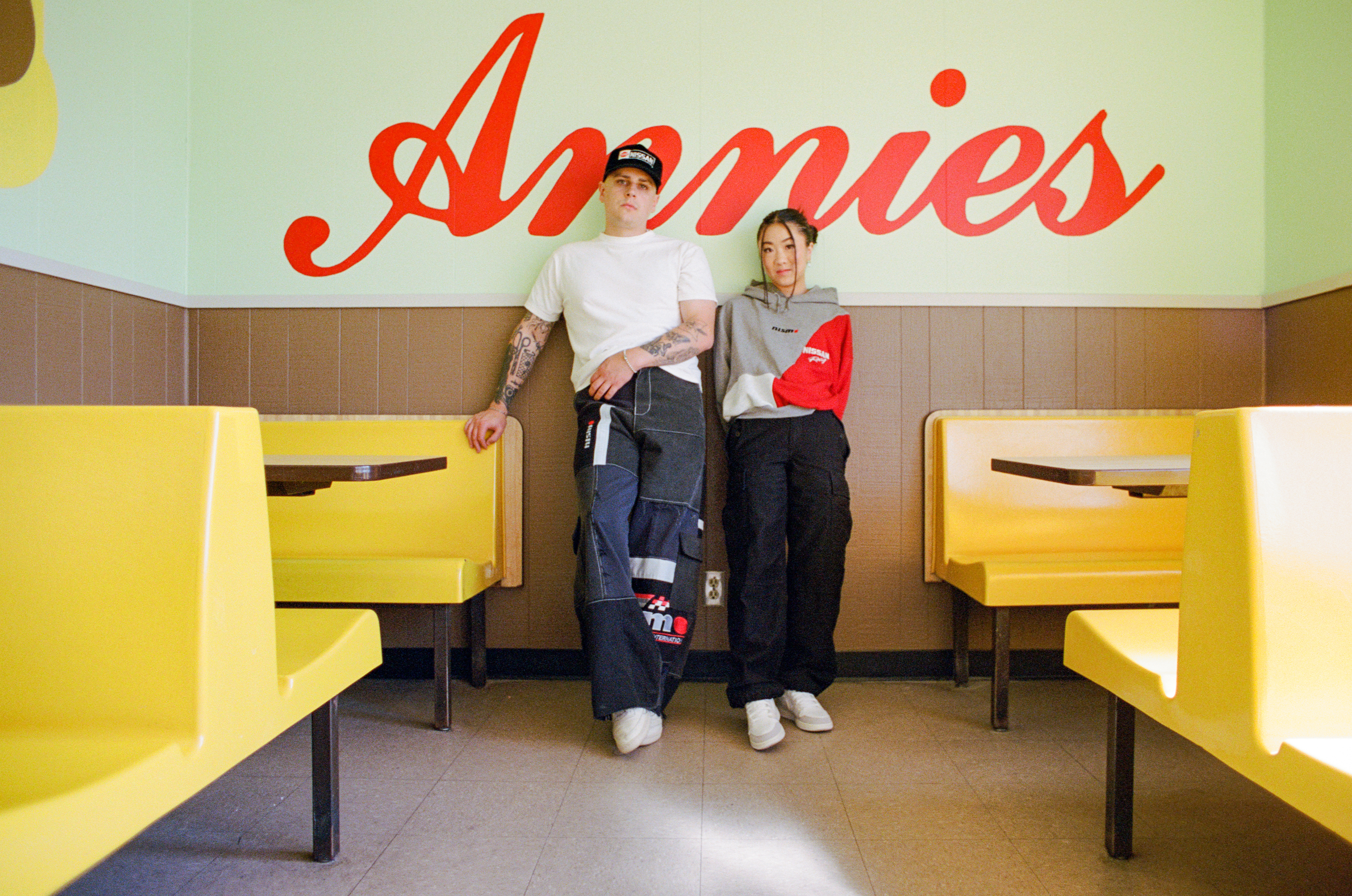 NISMO Thrifted: Nissan Formula E Team Upcycles Vintage Race Suits for Exclusive Streetwear Collection
Nissan Formula E Team shows its commitment to sustainability by partnering with streetwear designer to upcycle unique racewear for a limited-edition range.
YOKOHAMA, Japan (June 19, 2023) Ahead of the inaugural ABB FIA Formula E World Championship race in Portland, Oregon, on June 24, Nissan Formula E Team has launched a new streetwear collection from decades-old Nissan racewear – NISMO Thrifted. 
The inspiration behind the collection stems from Nissan's ongoing commitment to sustainability and carbon neutrality by 2050. Turning items that would otherwise have gone to waste into something desirable is a solution that will become an integral part of a carbon and waste-free future. 
NISMO Thrifted is also a nod to Nissan's long history in motorsport. Nissan has contested in various championships in multiple disciplines for over 85 years and their racing division – NISMO - was founded in Japan in 1984. 
Portland, one of the greenest cities in the US, is a fitting location to launch the new collection and raise awareness of the importance of second-hand fashion in reducing the amount of abandoned clothing that ends up in landfills. 
The collection, made in collaboration with US sustainable fashion designer Mia D'Amato, (Founder of Boho Basement), features several unique and stylish streetwear clothing made using upcycled retro NISMO race suits, team wear and other merchandise. The designs use elements of Nissan's heritage in motorsport to create a range of clothing that represents a more sustainable future. 
"We're happy to collaborate with Boho Basement on this NISMO Thrifted collection to commemorate our first visit to Portland," said Tommaso Volpe, managing director and team principal, Nissan Formula E Team. 
"We're always looking for innovative solutions to contribute towards a carbon-free and zero-waste future, not only when producing cars or racing but across all the aspects of our operations. Upcycling second-hand clothing is becoming more popular as we look at new ways to reduce our impact on the climate, and we hope that this collection will inspire more people to follow this trend."
 The new capsule collection includes seven bespoke pieces, giving a snapshot into Nissan's prior racing endeavours, including various GT and endurance racing programs. Much like how Formula E's taking racing from traditional circuits into the city, the garments also transcend from days on the track to days on the streets of the city. The collection includes jackets, a hoodie, a pair of cargo trousers, pair of shorts, a cap, and a bucket hat. 
D'Amato, a fashion sustainability advocate, founded the sustainable streetwear brand to reduce the negative environmental side effects of the fashion industry by upcycling preloved sporting merchandise into unique, trendsetting clothing. Focusing on patchwork style designs, previous collections have included NHL (National Hockey League) and MLB (Major League Baseball) licensed items. Everything in their collections is made-to-order to reduce excess textile waste. 
"Launching this NISMO Thrifted collection is a great way to raise awareness about the issue of fast fashion and being more sustainable with our clothing," D'Amato said. "Portland is well known for its enthusiasm for sustainability, and we're thrilled to be having a Formula E race in this city, which shares this passion for a carbon and waste free future. It is such an interesting place full of inspirational sustainable fashion. We embrace the importance of reusing and thrifting clothing, which is not only important for the health of our planet but gives Portland this unique buzz. I think it's great that a big brand like Nissan is pushing the sustainability narrative, as it's something younger generations need to be more conscious of." 
Nissan races in this all-electric world championship to bring the excitement and fun of zero-emission electric vehicles to a global audience. As part of its goal to achieve carbon neutrality across its operations and the life cycle of its products by 2050, Nissan intends to electrify all its new vehicles by the early 2030s in key markets. The Japanese automaker aims to bring its expertise in transferring knowledge and technology between the racetrack and road for better electric vehicles for customers. 
Nissan aims to become a truly sustainable company, driving towards a cleaner, safer, and more inclusive world. With electrification at the center of Nissan's long-term vision, the company will deliver exciting vehicles and technologies that empower customer journeys and society. 
During the Portland E-Prix, the upcycled items will be on display and a selection of items will be worn in the paddock by Nissan Formula E drivers Norman Nato and Sacha Fenestraz.
The Nismo Thrifted collection can be viewed at Nismo.com/thrifted. Fans will have the chance to enter a competition to win the patchwork hoodie from the collection via Instagram @Nismo.
Full terms and conditions apply. Nissan Formula E Team will next race at Round 12 of the Formula E World Championship in Portland, Oregon on June 24th.