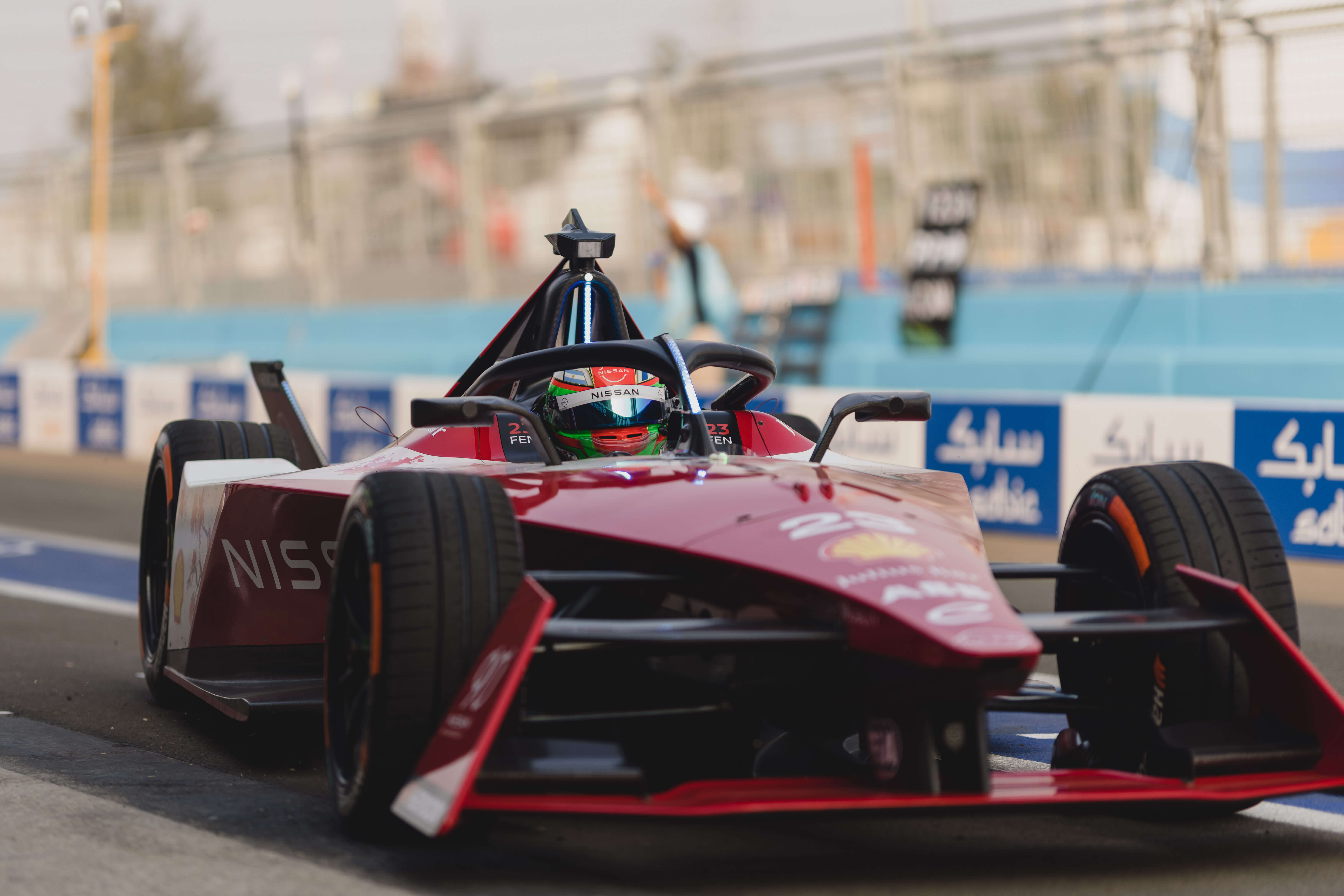 Nissan Formula E Team aiming to continue form in Portland
Squad heads to the USA for final brand-new venue of Season 9
YOKOHAMA, Japan (June 21, 2023) – Nissan Formula E Team is looking to develop on their recent strong form, as Season 9 of the ABB FIA Formula E World Championship travels to Portland for the fourth and final brand-new venue of the season. Last time out in Jakarta, the team proved its potential, with Sacha Fenestraz and Norman Nato taking fourth and fifth respectively in the second Jakarta E-Prix. As the campaign enters its latter stages, the duo will be looking to build on that result to ensure a strong end to the season.
The final single-header of Season 9 sees Formula E head to its fourth ever location in the United States of America, following races in Miami, Long Beach and New York in previous years. The 3.19-kilometre Portland International Raceway features 12 corners, with long straights into Turns 1 and 10 offering the best overtaking spots.
For this E-Prix, both Nissan cars will sport the logo of the Pole to Pole expedition, with explorers Chris and Julie Ramsey set to stop off in Portland. The husband-and-wife duo are currently embarking on a nine-month long journey from the 1823 Magnetic North Pole to the South Pole aboard an all-electric Nissan Ariya. They will visit the race team in the garage and meet with the drivers before continuing on with their adventure.
In addition, ahead of this weekend, Nissan Formula E Team has also launched a new streetwear collection, made from upcycled decades-old Nissan racewear - NISMO Thrifted. Created by sustainable fashion designer Mia D'Amato, the collection is inspired by Nissan's commitment to sustainability and carbon neutrality by 2050, and aims to showcase that we can all contribute in many ways towards a waste-free future. Qualifying in Portland will get underway at 12:40 PDT (UTC -7), with the E-Prix at 17:00 PDT.
Tommaso Volpe, managing director and team principal, Nissan Formula E Team: "In Formula E, it's really difficult to be consistent but of course we're looking to replicate our performance from the second race in Jakarta. Portland will be an interesting one as it's not a street circuit. We expect to see very high top speeds and a lot of energy management, making strategy extremely important. Setting the car up to suit this track will be a challenge and we are looking at the best way to be efficient and quick around this circuit. It's great that Formula E is racing in the USA, it's a huge market for Nissan and a country that loves motorsport, so hopefully we can put on a good show for the fans!"
Sacha Fenestraz, Nissan Formula E Team driver: "I'm really looking forward to racing in Portland, it's another brand-new venue, which makes the playing field more level as nobody on the grid has raced here before. We've been really close to the podium positions in recent races, which proves that we have a strong car and team behind us. I think the race may be similar to Monaco or Berlin, leading might not be the best strategy. We are very motivated following the result in Jakarta and we've kept working hard since to improve further. It's also going to be amazing to race in America, the fans and environment are always great there, so I'm excited for it."
Norman Nato, Nissan Formula E Team driver: "We're coming to Portland hoping to continue showing the pace we had in the second race in Jakarta. It's not a traditional street circuit, so that will change our way of driving. Grip will likely be higher and it's going to be interesting on the energy-saving side, possibly the most strategic race of the year. It looks like I's going to be quite a fast track, and there will be a few opportunities to overtake thanks to the long straights and wide track, particularly Turns 1, 7 and 10."
Luca Ghiotto, Nissan Formula E Team simulator driver: "Portland is quite unique on the Formula E calendar as the only permanent track of the season. The circuit itself is also really fast, there's a lot of straights and only 12 corners. It should be good for overtaking and during the race it will be interesting to see how drivers manage the energy to stay in the fight until the end. I think this venue should suit our car, we've been strong in medium and high speed corners throughout the season, so it's a good opportunity for a positive result."